Go placidly among the noise and haste and remember what peace there may be in silence.

As far as possible be on good terms with all persons. Speak your truth quietly and cleanly, and listen to others, even dull and ignorant; they too have their story. Avoid loud and aggressive persons: they are vexations to the spirit. If you compare yourself with others, you may become vain or bitter because always there will be a greater or lesser person than yourself.

Enjoy your achievements as well as your plans. Keep interested in your career, however humble; it is a real possession in the changing fortunes of time. Exercise caution in your business affairs, for the world is full of trickery. But let this not blind you to what virtue there is. Many persons strive for high ideals and everywhere life is full of heroism.
Be yourself.
Especially do not feign affection. Neither be cynical about love, for in the face of all aridity and disappointment it is as perennial as the grass.
Take kindly the counsel of the years, gracefully surrendering the things of youth. Nurture strength of spirit to shield you in sudden misfortune. But do not distress yourself with imaginings. Many fears are born of fatigue and loneliness. Beyond a wholesome discipline be gentle with yourself. You are a child of the universe no less than the trees and the stars. You have a right to be here. And whether it is clear to you or not, no doubt the universe is unfolding as it should.
Therefore be at peace with God, whatever you conceive him to be, and whatever your labours and aspirations in the noisy confusion of life, keep peace with your soul. With all its sham and drudgery and broken dreams it is still a beautiful world. Be careful.
Strive to be happy.


- Max Ehrman, 1927.

If you would like to order a tape of me playing the indian harp from Paraguay HERE. I currently have 3 plus a Christmas tape. Each tape is $10.00.
#1 (1998) - Danny boy, Cielito lindo, Never on Sunday, Yellow bird, Que sera, sera and 9 more songs....(Accompanied by Juan Pablo at the guitar.)


#2(1999) - I have a dream, El Condor pasa, La Paloma, Santa Lucia and 14 more songs...(Harp solo)

 
  #3(May 2001) - Spanish eyes, O sole mio, Solamente una vez, Danny Boy, Goodbye my love goodbye, And I love you so..... and 11 others.(Harp solo)

#3 is also available in CD at $15.00/each
 
 
 
Want to meet my 4 children, 14 grandchildren and 3 greatgrandchildren? Click HERE
NEW GUESTBOOK:



My address: P.O.Box 1766, Sherbrooke, Quebec, J1H 5N8
For this award, thank you so much Tooter!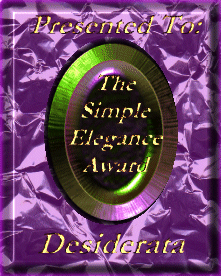 Yeah!!! I'm an Angel Mom :)
Send this postcard to someone you love *S*


Next time you visit, you can
use my new, simple URL!
http://roads.to/Arami
Click here to visit Women Of Strength & Inner Beauty Top Sites!
For more wonderful poetry and a charming visit, go to:The Old Gnome
Personal pages - My children, friends and I


Causes, recipes and information pages


Poetry, groups, rings, special pages, cyber angels and pets...

Anything that I have on these pages I either believe to be in public domain, or I've asked permission to use. In most cases there is a link. the ones that do not ... well... I'm just learning *G* and didn't know. So if you see anything that you recognize as yours, email me. I will instantly either link you to it or take it out, as you may wish. Thank you for your understanding.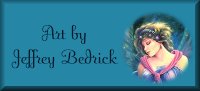 The URL for the two logos above have become obsolete. If anyone knows where they now are, please let me know so I can add the link. Thank you.
© Sibelle 1999