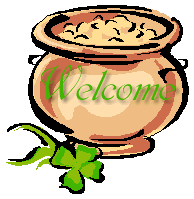 Triple Delight

3/4 teaspoon five spice powder
2 teaspoons sugar
1 tablespoon plus 1 teaspoon oyster sauce
1 tablespoon plus 1 teaspoon soy sauce
4 tablespoons of chicken stock
1 tablespoon corn starch
4 ounces of thinly sliced chicken breast, skinless and boneless
8 large shrimp peeled and de-veined
4 ounces thinly sliced beef tenderloin
1/2 cup snow peas
1/2 cup bamboo shoots
1/2 cup baby corn
1/2 cup water chestnuts
1/4 Chinese black mushrooms (optional)

1. In a small bowl, with a wire whisk or fork, combine 5-spice powder, sugar, oyster sauce and soy sauce. Set aside.

2. Place the corn starch in another small bowl and whisk in the chicken stock until corn starch is combined, with no lumps remaining. Set aside.

3. Thinly slice the chicken. Wash the shrimp, patting dry with paper towels. Thinly slice the beef.

4. In a wok, or large frying pan, over high heat, add the peanut oil. When oil is hotadd the chicken and shrimp. Stir with two long-handled spoons until chicken is almost cooked, about one minute. Add beef, and stir to sear it. Add the spice sauce mixture and stir to coat.

5. Add the vegetables all at once and stir to coat. Add the chicken stock mixture. Bring quickly to a boil. Spoon onto a serving platter. Serve with steamed rice. Serves four.


---


General Tso's Favorite Chicken
Marinade
3 tablespoons Chinese rice wine or dry sherry
1½ tablespoons oyster-flavored sauce
2 teaspoons cornstarch
1 pound boneless, skinless chicken thighs, cut into 1-inch pieces
Sauce
¼ cup chicken broth
1 tablespoon rice vinegar
1 tablespoon regular soy sauce
1 tablespoon dark soy sauce
1 tablespoon sugar
2 teaspoons sesame oil
2 tablespoons cooking oil
6 small dried red chilies
1 tablespoon minced garlic
2 teaspoons minced ginger
2 green onions, cut into 1-inch lengths
½ teaspoon crushed dried red chilies
1½ teaspoons cornstarch dissolved in 1 tablespoon water
¼ cup roasted peanuts , coarsely chopped
Getting Ready
Combine marinade ingredients in a bowl. Place chicken in marinade and turn to coat. Let stand for 10 minutes.
Combine sauce ingredients in a bowl.
Cooking
Place a wok over high heat until hot. Add oil, swirling to coat sides. Add chilies and stir-fry for 10 seconds.
Add chicken and stir-fry for 2 minutes. Add garlic, ginger, green onions, and crushed chilies; stir-fry for 1 minute.
Add sauce and cook, stirring, for 1 minute. Add cornstarch solution and cook, stirring, until sauce boils and thickens.
Place chicken on a serving plate and sprinkle with peanuts.
Makes 4 servings.
---
Cantonese Roast Duck

1 fresh 5-pound duckling: remove fat in cavity, rinse duck and pat dry
14 cups water
4 tbsp honey
4 slices fresh ginger , each as big and thick as a quarter
½ cup white vinegar
½ cup dry Sherry

Stuffing (Mix in a bowl)

2 tsp sugar
1½ tsp salt
½ tsp five-fragrance powder
1 tbsp minced garlic
2 tsp minced, soaked dried tangerine peel (optional)
2 tbsp rice wine or dry Sherry
2 tbsp water
1 tbsp ground bean sauce
about 1 tbsp thin soy sauce
about 2 tsp sugar to taste
Scald duck according to directions for scalding. Hang it in an airy, cool place to dry for at least 8 hours.

Stuff duck.Then sew up the cavity with skewer.

Place a big roasting pan, containing an inch of water, on the bottom of a gas oven or on the lowest rack of an electric oven to catch the drippings and prevent them from burning.

Preheat oven to 400 degrees.

Put duck directly on oven rack with breast side up. (If a gas oven, put duck on middle rack. If electric, put duck on upper rack.) Roast for 1½ hours. Remove duck and put on a chopping board.

Remove skewer and thread. Scoop out stuffing (mostly sauce) and put in a small saucepan. Measure ½ cup of the drippings (avoiding the grease) and mix with the stuffing. Add soy sauce and sugar to correct taste. Heat sauce over low heat until it comes to a boil. Cover and simmer over very low heat.

Carve and slice duck. Put on a platter. Pour sauce over duck. Serve hot.
---
HONEY-WALNUT PRAWNS

1/2 c Walnuts
5 c Water
1 c Sugar
2 c Oil
16 md Prawns, peeled and cleaned
1/2 c Cornstarch
1/2 c Egg whites
2 tb Honey
3 tb Mayonnaise
1 tb Fresh lemon juice
1/2 tb Condensed milk
1/2 c Oil

Rinse walnuts, then boil in 5 cups water, continually changing water until clear. When clear, boil with sugar until sugar dissolves. Heat 2 cups oil until almost smoking, then deep-fry walnuts until they're shiny and brown, no longer golden. Remove walnuts to cookie sheet, let cool. Mix cornstarch and egg whites together to form a thick, sticky texture and mix well with prawns. Set aside. Mix honey, mayonnaise, lemon juice and condensed milk in a medium bowl until smooth.

Yield: 4 servings

Heat oil until boiling, then deep fry prawns until golden brown.

Drain, then fold in honey-mayonnaise mixture. mix well, sprinkle with walnuts, and arrange on platter.
---
Egg Drop Soup

3 and 1/2 Tbsp. cornstarch
6 Tbsp. water
1 tsp. corn oil
2 Tbsp. scallions, minced
1 Tbsp. soy sauce
6 cups chicken broth
2 Tbsp. rice wine
1 cup frozen peas
2 eggs lightly beaten
1 tsp. sesame oil

Combine cornstarch and water and blend well. Heat corn oil in large pot and then add scallions and stir-fry for about 30 seconds.
Add the soy sauce, chicken broth and rice wine and bring to a boil. Reduce heat to medium and cook for 2 to 3 minutes. Slowly add the cornstarch/water mixture while stirring constantly to avoid lumps and continue to cook also while stirring constantly until soup thickens.

Add the peas and remove from heat. Slowly add the beaten eggs by pouring them in a thin stream around the edge of the pot to form streamers of egg. Gently stir in the sesame oil. Add salt and pepper to taste.
---
SHRIMP BALLS

1 pound small shrimp, shelled and uncooked
1 8-oz. can sliced water chestnuts, drained
1/4 cup cornstarch
2 Tbsp. sherry
1 Tbsp. green onions, chopped
1 tsp. fresh ginger, grated
1 tsp. five spice powder
1/4 tsp. salt
1 egg
Oil for frying

Combine all ingredients except oil in a blender or food processor. Blend mixture until mixed well but still a little chunky.

Place 2 - 3 inches of oil in a skillet and heat.

Drop teaspoonfuls of the mixture into hot oil and cook for several minutes until golden brown. Place on a paper towel to drain.

Serve warm with a variety of sauces including duck sauce, sweet and sour sauce and plum sauce.

These little goodies are very tasty. I used a deep fat fryer to cook the shrimp balls but 2 to 3 inches of oil in a heavy skillet should work just as well. Just make sure you keep the oil very hot and only cook one or two at a time.
---
BEEF STIR FRY

1 and 1/2 pounds sirloin, cut into thin slices
1 tsp. five spice powder
1 - 2 Tbsp. sesame oil
2 Tbsp. vegetable oil
2 Tbsp. soy sauce
1 Tbsp. cornstarch
1/2 cup beef broth
1 tsp. red pepper flakes
1 tsp. fresh ginger, grated
2 cloves garlic, minced
1 onion, chopped
2 cups bean sprouts
1 cup snow peas

Combine sesame oil and five spice powder in a skillet or wok and heat to medium high heat, add beef and brown and remove from pan.

Meanwhile, combine soy sauce, cornstarch, beef broth and red pepper flakes and set aside.

Heat vegetable oil in skillet or wok and brown ginger, garlic and onion, add bean sprouts and snow peas and cook for several minutes.

Add beef broth mixture and beef and heat until mixture starts to thicken. Serve with hot rice or noodles.

We made this with rice noodles that we cooked in the wok after the beef.
---
SWEET AND SOUR PORK TENDERLOIN
1 and 1/2 to 2 pound pork tenderloin
Marinade:
1/4 cup brown sugar
1/4 cup cider vinegar
1 tsp. honey
1 tsp. chili powder
1 tsp. ground cumin
4 cloves garlic, minced
2 Tbsp. dry sherry (optional)
1/4 cup soy sauce
Combine marinade and pour over pork. Marinate overnight in the refrigerator.
Remove from the marinade and grill over medium-hot coals until done (about 20 - 25 minutes depending on size of tenderloin).
---
MUSHROOM ALMOND RICE

1 cup wild rice, uncooked
2 cups chicken broth
2/3 cup fresh mushrooms, sliced
1/4 cup sliced almonds
1 Tbsp. butter

Combine all ingredients in a saucepan and simmer covered over medium heat until all liquid is absorbed by the rice, usually about 25 - 30 minutes.
---

DIM SUM (Steamed Chinese Appetizers)
Categories: Chinese, Appetizers
Yield: 1 servings

1 3/4 Ground meat (beef , pork or -mix of two)

BASIC MIX

2 Eggs
3 tb Soy sauce (light -preferred)
3 tb Sherry
1 ts Grated fresh ginger
1/2 ts White pepper
2 tb Sesame oil
3 Chopped little green -onions
2 tb Corn starch
4 tb Chopped water chestnut
3 Clove garlic, minced

EXTRA CONDIMENTS

1 1/2 ts Red chili sauce with -garlic
2 ts Spicy brown bean sauce
3 ts Hosin sauce
1 ts Grated orange peel

WRAPPER

1 pk Wonton skins

in a large bowl, mix meat well with remaining BASIC ingredients. mix until smooth.

Separate mix into four equal parts. For each part, add one of the EXTRA condiments -- mix well.

To stuff the dumplings, put about one overflowing teaspoon or pecan sized ball into a wonton skin. Fold into shape. Possible shapes are purse , fish , chocolate kiss, nurses cap, or whatever. Parts of the wonton skin that are sticking out may get tough, so keep this to a minimum. Use a different shape for each condiment so that you will know what is what.

To cook, place on top of lettuce leaf on steam rack ( the leaf helps prevent sticking). Be very careful not to let them touch each other or else they will stick.

Steam for 20 minutes. Eat hot. Can be frozen and reheated in microwave.
---
WONTON SOUP

Ingredients:

1 pk Won tons
1 lb Ground Pork
1 ea Egg beaten
1 T Soy sauce
1/2 t Salt
1/4 t Pepper
6 c Chicken broth
2 T Soy sauce
2 T Chopped shallots

Instructions:

Mix pork,egg,soy sauce,salt & pepper.
Fill won - tons.

Cook in boiling water until won-tons float to top. Remove from water.

Heat chicken stock and add won tons, ladle into soup bowls and add shallots and soy sauce.
---
WONTONS II:

1 lb Ground pork
1 pk Frozen chopped spinach, thawed and squeezed dry
1 Clove garlic, finely chopped
1 Scallion, thinly sliced
1 To 2 tsp salt
1 ts Sherry (or any wine)
1 ts Sesame oil
1 pk Wonton wrappers
Cold water for sealing

SOUP:
6 c Chicken stock, fresh or canned (2 to 3 cans With water added)

Instructions:

FILLING: Mix the pork, spinach, garlic, scallion, salt, sherry and sesame oil thoroughly in a large mixing bowl.

WONTONS: Place 1 teaspoon of the filling in the center of each wonton wrapper. With a finger dipped in water, moisten 2 adjacent sides and fold over to make a triangle.

With both hands hold the triangle by the 2 widest corners and push down so thaat the filled center folds up. Moisten one end and pinch the tqo ends firmly together. This makes about 50 wontons.

Uncooked wontons can be wrapped and kept frozen for 1 to 2 weeks.

TO COOK: Bring 2 quarts of water to a boil and drop in the wontons. Return to a boil, reduce the heat and cook, uncovered, for 5 minutes. Drain the wontons.

Bring the stock to a boil in a pot, add the wontons and return again to a boil.

Serve at once.

FRIED WONTON: Wontons can also be deep fried in vegetable oil and eaten as an hors d'oeuvre.
---
Mu Shu Pork

1 pound boneless pork loin cut into thin one-inch strips
3 tsp. soy sauce
2 Tbsp. dry sherry
2 tsp. sugar
1 Tbsp. fresh grated ginger
2/3 cup water
2 Tbsp. cornstarch
1 tsp. chicken flavored bouillon
2 Tbsp. butter
4 eggs, beaten
1 medium onion, sliced in thin strips
2 cups Chinese cabbage (napa) sliced very thin
1 cup fresh bean sprouts
4-oz. water chestnuts, drained and sliced thin
8 tsp. hoisin sauce
8 flour tortillas

Combine pork strips, soy sauce, sherry, sugar and ginger in a bowl. Mix well and allow to marinade in the refrigerator for at least 3 hours or overnight. In another bowl, combine water, cornstarch and chicken bouillon and mix well. Melt butter in large flat frying pan on medium-high heat. Pour eggs in frying pan and swish pan around so that the eggs evenly coat bottom of pan. Cook eggs for about 3 minutes or until done, turning once. Remove eggs from pan, place on plate and cut into thin strips. Add pork and marinade to pan and cook on medium high heat while stirring until done (about 4 minutes). Add onion and cook for about 2 minutes. Add cabbage, bean sprouts and water chestnuts and cook for about 2 minutes or until just crisp-tender, stirring often. Add cornstarch mixture and cook and stir until thickened. Add eggs and stir to combine all ingredients. Spread one tsp. of hoisin sauce on each tortilla, top with about 1/2 cup pork mixture, roll up tortilla and serve.

You should be able to find hoisin sauce in the oriental section of your grocery store.
---
Tossed Broccoli

1 pound broccoli
1/3 cup soy sauce
1 Tbsp. sugar
2 Tbsp. rice vinegar
2 Tbsp. sesame oil
1 Tbsp. fresh grated ginger
4 cloves garlic, minced
1 tsp. red pepper flakes (the kind you sprinkle on pizza)

Wash broccoli and cut florets into bite-sized pieces. Peel off the tough skin from the stalk and cut the peeled stalk into thin slices. Steam broccoli for about 3 minutes or until just crisp-tender. If you don't have a steamer, put broccoli in boiling water for about 3 minutes until crisp-tender. With either cooking method, drain broccoli when done and immediately immerse in cold running water to stop cooking process. It is very important with this recipe that the broccoli remain crunchy and not cook too much and become soft. In a small bowl, combine soy sauce, sugar, and rice vinegar and stir until sugar dissolves. In a large frying pan or wok, heat sesame oil, then add ginger, garlic and pepper flakes and stir-fry for about 10 seconds while stirring constantly. Add the soy sauce mixture and cook for another 30 seconds while stirring. Pour sauce over the broccoli in a large bowl and mix well. Let broccoli cool in refrigerator for at least 4 hours or overnight.

Serve cool or at room temperature.
---
CHINESE ALMOND CHICKEN

2 chicken breast filets
1 egg, slightly beaten
1/2 c. flour
salt and pepper to taste
3 T. corn oil
3 c. chicken stock
1 T. soy sauce
1/4 c. slivered almonds, finely chopped
1 T. cornstarch
1/3 head cabbage, shredded
1/2 t. sugar
1 bunch green onions, finely chopped
1/4 c. slivered almonds

Dip chicken breast into beaten egg; coat with seasoned flour. Sauté in 2 T. oil in skillet for 10 min. Slice into 1/2" strips; set aside.
Bring chicken stock to boiling point in saucepan. Add soy sauce, finely chopped almonds and cornstarch. Cook until thickened, stirring constantly; set aside. stir fry cabbage with sugar in remaining oil in skillet for 3 min.
Arrange on serving dish. Place chicken over cabbage; pour sauce over top. Sprinkle green onions and slivered almonds over all. Makes 2 servings.



---
CHINESE BEEF

2 lbs. flank steak
2 tomatoes
2 green peppers
2 T. olive oil
1 clove garlic
1 t. salt
pepper
1/4 t. ginger
1/4 c. soy sauce
1/2 t. sugar
1 c. bean sprouts
1 T. cornstarch
1/4 c. water


Cut steak in thin strips - cross grain. Quarter tomatoes and peppers into large bits. Heat oil. Add beef, garlic, salt, pepper and ginger. Fry fast until brown. Add soy sauce and sugar. Cover tightly for 5 minutes cooking it slow.

Add tomato, peppers, sprouts. Boil and cover 5 minutes. Add paste of cornstarch and water. Cook until thick. Makes 6 generous servings. Serve over rice



---
CHINESE CASHEW TUNA

7 oz drained tuna or cooked diced chicken
1 cup diced celery
1/2 cup diced onion
3 tbsp butter or margarine
1 can condensed cream of mushroom soup
16 oz drained bean sprouts
1 tbsp soy sauce
1 cup cashew nuts
1 pkg chow mein noodles

Combine all ingredients except noodles in crock pot. Stir well, and cook for 5 to 9 hours on low heat. Serve over chow mein noodles. One serving.



---
CHINESE CASSEROLE

1 lb. ground beef
1 medium onion (chopped)
3 stalks celery (chopped)
1 can Chinese vegetables (undrained)
1 can cream of mushroom soup
1 can cream of celery soup
1/2 cup instant rice
1 cup water
Soy sauce (to taste)

Preheat oven to 350 degrees. In large skillet, brown ground beef, onions and celery. Drain off excess fat.
In medium bowl, combine Chinese vegetables, mushroom soup, celery soup, rice, water and soy sauce; mix well.
In 13x7 baking dish, add ground beef mixture and soup mixture; mix well. Bake for 40 minutes.
Serve with chow mien noodles.



---
CHINESE CHICKEN SALAD

2 Chicken breasts
1/2 c Crumbled bacon
10 oz Chicken broth
1/4 c Salad oil
1 Head of lettuce sliced thin

Dressing

1 lemon, juiced
3 Scallions, sliced thin
4 tb Sugar
1/2 tsp Salt
1 c Sesame seeds
1/4 tb Black pepper
1/2 c sliced almonds

Garnish

1 c Regular or wide chow mein noodles

Simmer chicken breasts in chicken broth until meat is tender, cut into small strips or dice size pieces.
In a frying pan, toast almonds and sesame seeds in a small amount of butter (or oil). Combine all of the above ingredients together except the Chow mein noodles and the bacon.

Just before serving toss salad with the dressing and add noodles and bacon.

Dressing: Combine last five ingredients in a jar, shake well



---
CHINESE CHICKEN WINGS

24 chicken wings
3/4 cup soy sauce
3/4 cup dry sherry
1 1/2 teaspoons ginger
3 cloves garlic, crushed
3 tablespoons honey

6 cups vegetable or peanut oil (for frying)Cut off tips of chicken wings if desired. Place wings into a large ziploc bag or storage container with soy sauce, sherry, ginger, garlic and honey. Stir to distribute all ingredients (except oil) and coat the chicken pieces well.
Place in refrigerator overnight, stirring around occasionally to make sure all pieces are marinated evenly.
Preheat oil to 360-365 degrees in a heavy bottom pan.Drain wings and lower several at a time into hot oil using tongs.
Do not overload fryer to prevent oil temperature from dropping too much.Fry until golden brown. Drain on paper towels.



---
CHINESE CHICKEN WINGS 2

2 dozen chicken wings, cut in pieces at joint (discard wing tips)
Mix together: 1/2 cup brown sugar
1/2 cup soy sauce
1 Tablespoon ground ginger
1 Tablespoon dry mustard
1/2 teaspoon garlic powder

In large non−metal bowl, marinate wings over night. Place on cookie sheet close together and bake, uncovered for 60−90 minutes at 300 degrees F. Baste wings frequently.



---
CHINESE IMPERIAL PALACE EGG DROP SOUP

6 C. Chicken Broth
1 large Egg, lightly beaten with 1 tsp. sesame oil
1/4 tsp. White Pepper
4 sliced Green Onion tops for garnish
Salt to taste

Bring the broth to a simmer over low medium heat. Very slowly stream in the egg, use a fork to pull strands of the egg gently.
Do not stir vigorously; you will have a mess if you do. Add white pepper and salt. Continue to cook until egg is done. Serve promptly.



---
STEAMED SPARERIBS IN BLACK BEAN SAUCE

Serves 4

1 lb pork spareribs, cut crosswise into; 1-inch pieces
1 one-inch piece dried tangerine peel; (optional)
1 tb cornstarch
2 tb salted black beans
1 ts peeled, minced fresh ginger
1 tb minced garlic
1/4 ts salt
1 ts sugar
1 tb each, dark and light soy-sauce or 2 tb light soy sauce
1 tb rice wine
1 ts sesame oil
1 sm red or green chile pepper - sliced (optional)
1 green onion, chopped


Cut ribs between the bones into 1-inch pieces. Trim off excess fat. Put ribs into a mixing bowl and coat with cornstarch.

Soak the optional tangerine peel in hot water for 10 minutes. Drain, finely mince and set aside.

Rinse the black beans with warm water; drain. Gently mash the beans, ginger, garlic, salt and sugar into a paste. Stir in the tangerine peel, soy sauces, wine sesame oil and chile pepper. Pour over the spareribs and mix well. Transfer to a shallow, 9-inch, heat-proof plate (a glass pie plate is perfect).

Place in the steamer, cover and steam over boiling water (medium-high heat) for 45 minutes. Check water level frequently and replenish with boiling water when needed.
---
BLACK BEAN SOUP

1 pkg. dried black beans (16 oz)
10 cups water
8 slices bacon
1 can chicken broth (10.5 oz)
3 large carrots, finely chopped
2 T. garlic powder
1 T. salt
1 t. ground cumin
1 t. ground black pepper
1 cup cooked rice

In a large stockpot, soak beans in water 8 hours or overnight. In a small skillet, cook bacon until crisp, rain on paper towels, and crumble. Add bacon and next 7 ingredients to beans. Mix well. Bring to a boil over medium high heat. Reduce heat to medium, cover, and simmer 3 hours or until beans are soft.
Remove form heat; stir in rice. Store in an airtight container in refrigerator.
Give with instructions for reheating to reheat; transfer soup to a large stockpot. Cook over medium heat 10 to 15 minutes or until heated through. Serve hot. Makes about 8 cups soup
---
BLACK BEAN SOUP 2

12 oz. dried black beans
8 cups chicken or vegetable stock
2 teaspoons olive oil
1 onion, chopped
1 cup carrots, chopped
1 cup celery, chopped
2 cloves garlic, minced
2 teaspoons dried oregano
1 teaspoon dried thyme
1 bay leaf
1/2 teaspoon cayenne pepper
3 tablespoons fresh lime juice
Fresh cilantro (optional)

Rinse and sort though black beans, discarding any that are shriveled or discolored. Place beans in a large stockpot. Cover beans with water and refrigerate to soak overnight.
Drain beans and return to stockpot. Add stock and heat to boiling.

Meanwhile, heat olive oil over medium-high heat in a large skillet. Add onion, carrot, celery and garlic and saute until tender, approximately 5 minutes. Add to stockpot along with oregano, thyme, bay leaf and cayenne pepper.

Cover stockpot and reduce heat to simmer for 3 to 4 hours. Transfer soup to blender or food processor and puree to desired thickness. Just before serving add lime juice and garnish with a sprig of fresh cilantro, if desired. Add salt and pepper to taste and serve.
---
DESSERT

Oriental Fruit Salad

1 pint ripe strawberries, cut in half if large
2 Tbsp. sugar
1 cup ripe cantaloupe, cut in bite sized pieces
1 cup ripe honeydew melon, cut in bite sized pieces
1 20-oz. can litchis in syrup
1 cup plum wine
3 Tbsp. candied ginger, minced finely

Place strawberries and melon in bowl. Drain all but about 1/4 cup of syrup from the litchis and add the litchis and 1/4 cup syrup to the strawberries and melon. Add plum wine and candied ginger and mix well. Refrigerate for at least 2 hours before serving to allow flavors to blend.
---